Criminal Investigation
To report an environmental crime to LDEQ CID, call 225.219.3944 or submit an online Criminal Complaint form.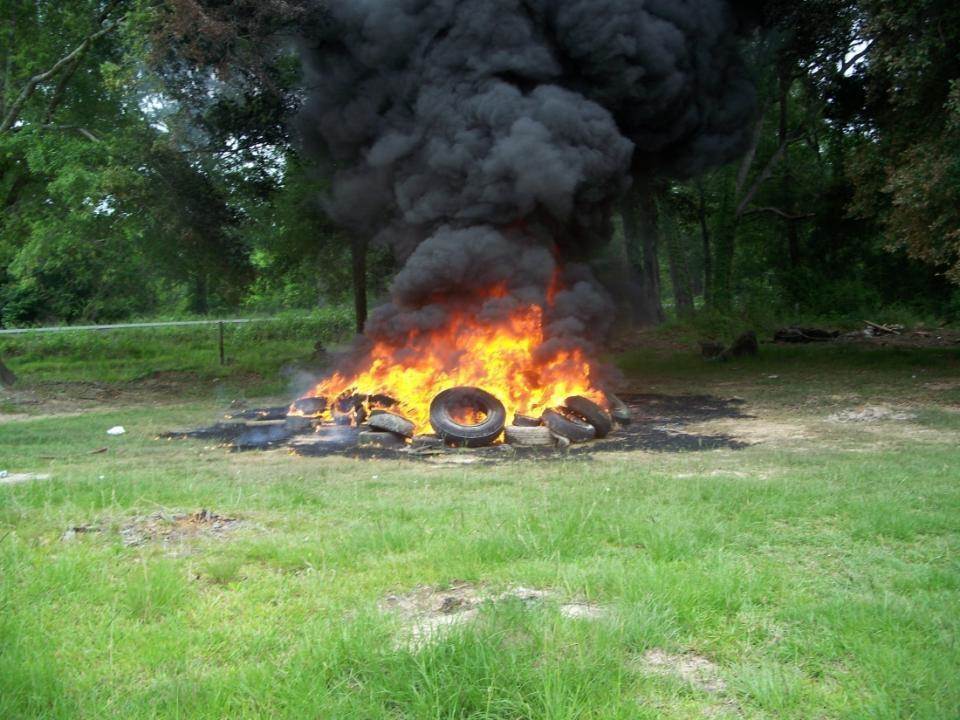 The Louisiana Department of Environmental Quality's Criminal Investigation Division (LDEQ CID) investigates negligent, knowing or willful violations of Louisiana environmental law that have an adverse impact on our water, land, and air. CID's Criminal Investigators are P.O.S.T. certified law enforcement officers, with full powers of arrest in Louisiana.
One of the most common types of criminal complaints investigated is the illegal disposal/dumping of solid waste. Illegal disposal/dumping is when a person disposes/dumps garbage, tires, construction/demolition debris, or other wastes at a location other than a DEQ approved landfill. The knowing and willful dumping, burning or burying of garbage, construction/demolition debris, used tires, and other wastes on public or private property is a crime regardless of whether the violator owns the land where the activity takes place.
Another frequent criminal complaint involves the illegal discharge of wastes to waters of the state. Examples of illegal discharges include: septic tank pumper truck drivers who illegal discharge septic tank waste into roadside ditches; private sewage treatment companies that fail to properly operate and maintain private sewage treatment systems in residential subdivisions; and businesses or individuals that illegally discharge hazardous or harmful substance to a city sewer without permission. Anyone who knowingly or willfully discharges pollutants to waters of the state without the appropriate permit from LDEQ could be guilty of a felony.
Fraud and forgery are some of the traditional crimes that can also be associated with environmental violations. Examples of these types of crimes include knowingly or willfully submitting false public documents to LDEQ. These documents could include waste tire manifests, asbestos disposal manifests (ADVFs), discharge monitoring reports (DMRs) and permit applications.
LDEQ CID has created an environmental crime handbook as a quick reference to commonly cited criminal violations which occur in the state. This handbook can be used by local law enforcement, district attorneys, and concerned citizens who wish to learn more about environmental crimes.
Environmental crimes can have negative impacts upon a healthy and safe environment for the people of Louisiana. Successful prosecution of these crimes provides a deterrent to future potential violators. Over the past few years, LDEQ CIS has investigated crimes, made arrests, issued summons that have lead to successful prosecutions in 46 parishes throughout the state.
To report an environmental emergency:
Call LDEQ Single Point of Contact (SPOC) 225.219.3640 or 1.888.763.5424 OR
the Louisiana State Police Hazardous Material Hotline 225.925.6595.
To report criminal activity:
Call LDEQ CID 225.219.3944 OR submit a Criminal Complaint form.
For General Questions and Information:
Call LDEQ Customer Service Center 225.219.5337 or 1.866.896.5337.