Temporary Located Community Ambient Air Monitoring Program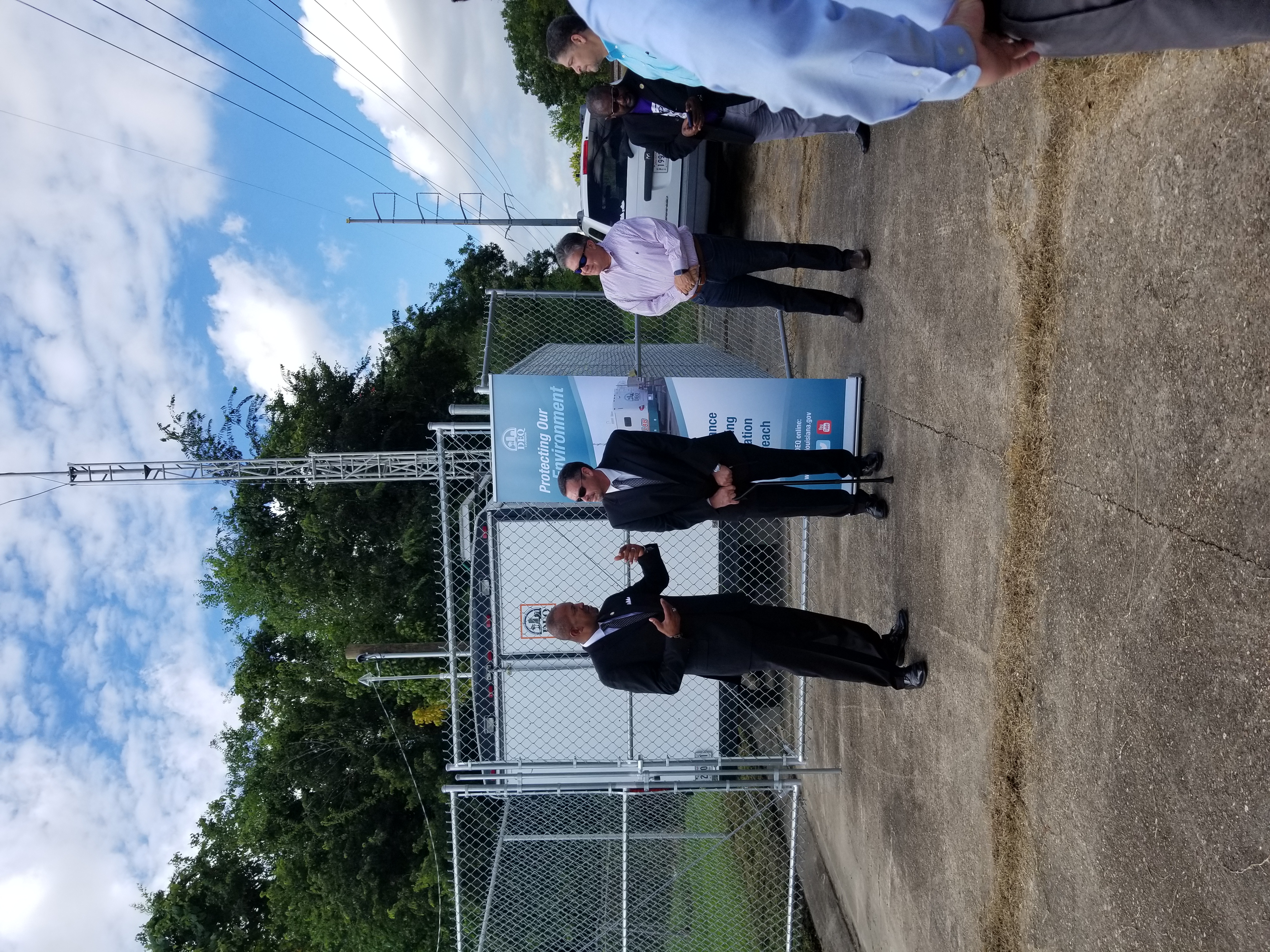 The Louisiana Department of Environmental Quality (LDEQ) has been working to promote environmental justice in Louisiana for almost 30 years. The LDEQ began fostering relationships with underserved communities by bringing them together with their industrial neighbors to listen to issues involving health, the environment, and community assistance. The Temporary Located Community (TLC) Air Monitor Program exemplifies the agency's efforts in this undertaking. This program has allowed LDEQ to expand its outreach to underserved communities and to respond meaningfully and effectively to their concerns.
TLC Air Monitors collect ambient air quality data in neighborhoods using EPA approved methods and protocols, for at least one year. The data is collected and relayed to LDEQ's website, https://airquality.deq.louisiana.gov/Data, providing real-time data on the extent of outdoor pollution and air quality pollution trends of certain regulated pollutants. TLC Air Monitors are ambient air monitoring trailers/shelters that are equipped to monitor continuously for "area-specific" regulated air pollutants and can be physically relocated to other locations across Louisiana. Unlike LDEQ's network of federally required (CFR Title 40) National Ambient Air Quality Standards (NAAQS) stationary monitoring network, TLC Air Monitors are not federally mandated. LDEQ's Office of Environmental Assessment "designs and operates" the TLC Air Monitors according to EPA's approved methods for monitoring for NAAQS.
LDEQ also deploys the Mobile Air Monitoring Lab (MAML) to support the TLC Air Monitoring Program. The MAML is a self-contained mobile laboratory capable of real-time sampling and analysis. The vehicles are mounted on a 35-foot truck chassis with a custom body equipped with several innovative technologies that enhance the Department's air monitoring resources. The MAML and TLC Air Monitors also serve as an educational opportunity for LDEQ to invite the public to tour the resources being dedicated to their community. A tour of a TLC air monitor station is available upon request, whereas tours of the MAML are regularly offered at emergency response meetings, high schools, universities, and fairs such as Earth Day.
The first TLC Air Monitor was established at Southern University in 1999. Today, LDEQ collects data in four neighborhood locations, including Lower 9th Ward, Southern University, Lake Charles Lighhouse Lane, and Marrero.
Community partners assist in determining which pollutants to monitor for and the site location. The Louisiana Department of Health (LDH) partners through their Environmental Public Health Tracking (EPHT), which further publicizes the data and educates the community concerning health risks.
These locally-led, community-driven solutions help to improve environmental protection and have become a key component in LDEQ's mission to protect human health and the environment in Louisiana.